Have you heard about Perusall, the social reading platform that allows students to collectively read, annotate, and discuss the readings, but not sure how to implement it in your class? Have no fear!
Perusall is offering free webinars to help get you started or up-leveling the Perusall skills you already have.
Perusall 101
Perusall 101 will cover how to get up and running with Perusall's product features such as grouping, building out your Library, and setting up assignments. There will also be an opportunity to ask questions. This webinar is designed for those brand new to Perusall or are looking for a refresher on Perusall fundamentals.
Perusall 102
Perusall 102 is the up-level course from the Perusall 101. We will take an in-depth review of some of Perusall's technical features, including multimodal assignments, Peer Review assignment creation, auto-grading, grouping, and LMS set up. There will also be an opportunity to ask questions.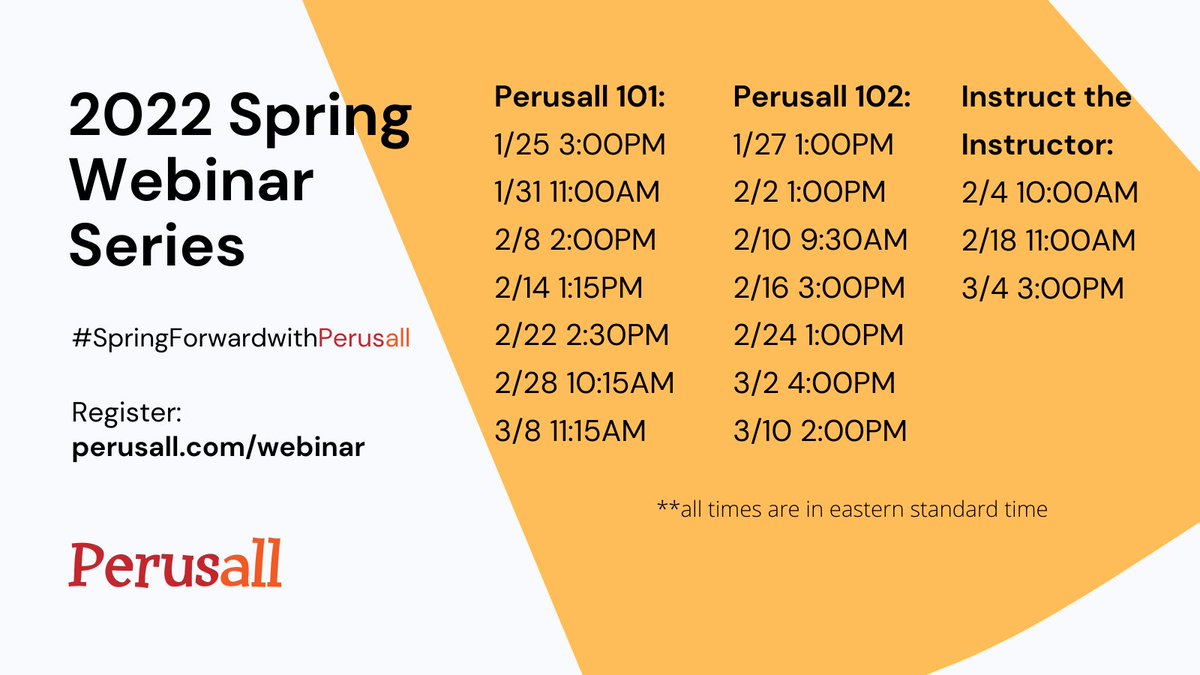 Need help with or have questions about Perusall? We've got you covered! Contact the ITS Information Desk at 540.458.4357 (HELP), email help@wlu.edu, or stop by the ITS Information Desk on the Main Level of Leyburn Library!